Customer Reviews
Write a Review
Ask a Question
14 Jul 2021
Cody S.

South Carolina
SAW A DEAD BUG. I'M NOW A BELIEVER
Overall experience was amazing! I was kinda skeptical because I've never done something like this. I've always had someone come out and do it. It was very easy to use and I had a enough to go around my property 4 times! It works because I saw a dead roach in the garage :)
Thanks for giving Pestie a chance! We are so happy you found the application easy and effective! Thanks for leaving us a review!
12 Jul 2021
Zulmarie O.

North Carolina
Love it
The only one that work. Don't bother buying anything else. This pestie people really know what their doing. That's it.
You are making us blush over here . Thank you for leaving us a review, we are happy you are bug-free!
06 Jul 2021
Alicia T.

Louisiana
Heck yes!!!
I rarely leave reviews unless I'm super impressed. But had to here because this stuff is LEGIT. I'm doing this homeownership by myself on an 1897 Victorian. It gets pricey! ....but I knew I NEEDED pest control when I saw carpenter ants and needed something to protect my investment. I got some quotes from pest control companies and was not ready to spend hundreds of dollars as quoted... and I definitely did not want to be stuck in a contract. Pestie later popped up in a FB ad and I clicked not expecting to be impressed. As I read the ad I thought "no way it's this affordable AND works". So I read reviews and researched a bit first to make sure others thought it worked and to make sure the company was legit (...I hate wasting money!). I was sold after, so I went for it. Shipping was quick. Packaging was nice and instructions were super easy. There was also enough product for my 3300 square foot home. I have not seen ONE carpenter ant since spraying. If I'm lyin, I'm dyin. All I've seen are dead bugs. Super stoked about this product and have already told friends and family about it.Thank you so much Pestie!!!!
thanks for leaving us a review, the whole is Pestie crew smiling over here.
27 Jun 2021
Anthony T.

Missouri
Ok, i'm impressed!!
Fast shipping and very easy to use! But the best part is, NO MORE BUGS!!
Thank you for leaving us a review Anthony, we love hearing this
26 Jun 2021
Grace L.

Colorado
Pestle is Bestie
Fast, easy to mix and use, and fun to apply. Can't complain about the price either. Only 25% of what I paid for a service to do it.
Thanks for leaving us a review Grace. We always love hearing how much $$$ we save our customers! So glad we can help make your home bug-free and save you some $.
25 Jun 2021
James F.

New York
I was skeptical at first until I used this product. Within a day, I haven't noticed any carpenter ants at all. . Highly recommended!
That is awesome to hear James! We are so happy you saw the results within 24 hours! Thanks for leaving us a review!
12 Jun 2021
Erika C.

Washington
So far so good!
We used our first pestie kit recently. We have occasional sugar ant outbreaks inside the house and had just started to have one again. They were gone by the next morning after applying pestie around the outside of the house, and haven't been back since. I am saving about $700/year compared to my previous pest service, and even more if figuring in all the times I left work early or took a long lunch to run home and put my dogs away when the pest company was coming.
We are so happy we are able to save you so much and make your home bug-free!
08 Jun 2021
Katy K.

Washington
All Bugs Gone After One Day
I live in a new construction house close to the ocean. The amount of bugs we found in our house daily was astounding. We haven't found even one bug since using pestie....and application was so quick!
30 May 2021
Rafi S.

Florida
Great product
I hired a reputable company to spray without any success. They came to respray and still had issues with fleas. I decided to give pestie a shot and I no longer have issues with fleas.
16 May 2021
Ryan C.

Brusly, Louisiana
Easy do it yourself cost saving pest control
I have always had traditional the pest control service and when I came across Pestie on Facebook, it had me curious. After looking into Pestie further, I realized I could have pest control for the whole year for the same price I was paying each quarter for traditional pest control, Pestie was a no brainer.  The ease of Pestie is remarkable, put gloves on, fill with water, add premeasured chemical, screw in pump/wand, shake and spray your homes perimeter. Doesn't get much easier than that. Thanks Pestie for coming up with a cost saving pest control solution that anyone can utilize. Excellent concept!!
15 May 2021
Ryan L.

Wayne, Nebraska
Bugged No More!
I really like Pestie so far. I haven't seen any bugs since I started applying the spray. The instructions were clear and I liked that I could just use a QR code to watch an easy to understand video. I think the pricing is excellent for Pestie. I used to pay $55 dollars a month or $660 dollars a year. I'm happy to be protected from pests and not drown in debt. Thanks!
11 May 2021
Brian K.

Prescott Valley, Arizona
Definitely an Affordable Effective Solution
After many years of running pest control companies, I have found Pestie easy to use and a well thought out solution. They are using industry proven synthetic pyrethroids and possibly other materials over time that seasonably become more effective in breaking down resistance. The sprayer is simple and will be replaced when necessary. Letting someone else provide you with everything you need at a competitive price becomes an attractive alternative to standard pest control services.
Thank you for the review Brian, it really means a lot to us.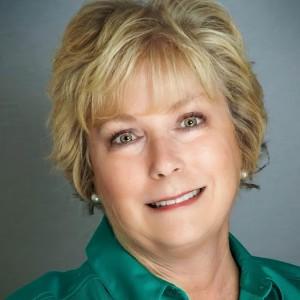 SH
09 May 2021
Susan H.

Wilson, North Carolina
So Easy!
Still waiting to see the effectiveness of the treatment but application was so easy! I am a 62 yr old female and found the process so easy!
We are happy to hear you had such an easy time Susan! Thanks for the review!
09 May 2021
SAMER O.

Bolingbrook, Illinois
Best of any pest control concept
This a revolution way of DIY house work , love the convenience and the easy of use. Did I mentioned the price is just right.
08 May 2021
James R.

Allentown, Pennsylvania
Works Great!
This has been one of the best products I have used in years! We have tried many various brands that just dont work as advertised like Pestie. It literally just took one application and already it's much better than any other treatment we have used….period!
Your review makes us want to do cartwheels! Thank you for the kind words and we are so happy you're enjoying the product!
08 May 2021
Courtney K.

East Petersburg, Pennsylvania
Fantastic!
Within a few hours we noticed less mosquitoes and bugs in our yard!
06 May 2021
John O.

Fairfield, California
Pest Free Life
I love this product! Every year my home is invaded with ants, spiders and other creepy crawlers. We've lived in our home for over 35 years and had become accustomed to the ongoing issue. I've been using this product for a year and it has made a huge difference! My home is finally pest free and I can't thank you enough for the sense of peace it's brought my entire household.
That is great to hear John! Thank you for being a Pestie customer and we are so happy we were able to bring peace to your house :)
22 Mar 2021
Timothy S.

Richland, Washington
Great Product!
I was skeptical... how could this work as good as the commercial guys? Well, it does! Black Magic, I think. The bugs just run! We no longer have the continual issue with ants and spiders. It's really amazing! Everything is included, even the gloves for when you mix it up. I have told all my neighbors about Pestie.
16 Feb 2021
Garett O.

Encinitas, California
Genuinely Works as Advertised!!!
Our family is extremely leery of big pest control companies and their yearly four figure price structures, and who knows what they are even using to propel the pests away? With an active backyard and young children, I decided to try Pestie. Within a week of the very first treatment, ants and black widow spiders were virtually GONE! I was dumbfounded and have since told all of my neighbors about this amazing company.
15 Feb 2021
Robert S.

Yuma, Arizona
Very Positive Experience
I've delayed reviewing Pestie until I had a couple of shipments and now that I have, I feel I can give a pretty good review. First, the shipping is quick and tracking was provided. Second, the box comes with everything you need, except water. The wand was a little underpowered the first time, so the second time I put rechargeable batteries before I started working. That increased the power. The gloves provided seemed to be medium sized, which are a little small for me, but I just used my own gloves. As far as the pesticide goes, it seems to work really well. In southern AZ, we have bugs year round, and I have seen dead spiders and crickets after spraying every time. As far as it lasting, I didn't really see any bugs until right before the next shipment came. At least for the cooler months, it lasted all three months between sprays. Overall, I'm very satisfied with the product and I'm glad I don't have to pay to have a company spray anymore.