Customer Reviews
Write a Review
Ask a Question
09 Aug 2022
Bree P.

California
Bugs no more!
Super simple, easy to apply and I love that you get multiple shipments perfectly timed throughout the year. I love that it's safe around my kids and pets once dried. I instantly started seeing bugs die everywhere I sprayed. We have a really bad black widow problem in our area and this stuff works wonders!
04 Jul 2022
Crystal O.

California
This stuff works!!!
Very easy to use and it works! It's been a few weeks or so since I've used it and I haven't had a bug inside my house, they are all dead outside the doors. Very impressed! Good price for a whole year (every 3 months I'll get more)
20 Jun 2022
Juanita N.

Georgia
Where it started? A BITE!
We stop using a traditional pest company because overtime they were becoming too expensive and found it annoying to call for touch ups (which they offer for free). Ants and spiders being our main problem, we decide to tackle the problem ourselves (home depot her we come). We saw results at first but over time wasn't consistent with applications so, bugs again. Here is what took the cake. One late night while watching my shows, I felt a funny sensation on my big toe, so I wiggle my toe and moments later felt it again. This time it came with a bite. Jump up turn on the lights and a COCKROACH fled from where I was sitting. Can you believe a cockroach bit me. That night I completed my order of Pestie that was in my cart for days and ever since delivery have not seen any intruders. Love the packaging, easy to follow instructions and the application schedule they have already prepare for my service. Pestie take all the guess work out. It comes in the mail and all we do is apply product. Let just say those traditional company may not last long with Pestie around
19 Jun 2022
Michael S.

Pennsylvania
New to pest control
Pretty new to pest control. Moved into a new house and saw some unwanted pests and didn't know what to do or where to go. Checked out some pest services and it was about $300 to $500 for a monthly service. Discovered pestie and really wasn't that bad of an investment so gave it a try. Pretty straight forward and it's nice that arrives in the mail as a reminder to spray. I haven't seen a pest ever since using this and I live in Philadelphia. Gotta say I'm impressed and will continue using this.
25 May 2022
Maggie R.

Wyoming
Works great in Wyoming!
I live in Wyoming, where we have more pests than people. My expectations were not overly high but the ads were hilarious and according to my husband I love gimmicks. This is NO gimmick. The shipping was super fast and my package arrived way sooner than expected. Our house has been covered in boxelder bugs for weeks now and it was driving me insane. I sprayed around my entire house and in days the boxelder bugs were no more. I had not sprayed around my fence-line and found a few ticks on one of my dogs. After spraying around the fence line the ticks are no more too! I guess in conclusion what I'm trying to say is-TAKE MY MONEY! This is 100% worth the very small investment for a superior product!
25 Apr 2022
Jeremias S.

Ohio
More bang for your buck!
I was paying $138 every 3 months from a pest control company. I'd watch as they'd spend maybe 15 minutes spraying. After purchasing Pestie and spraying myself, I realize how much more area I cover with just one application than the other pest control company did. Seeing results right away. I am totally happy with Pestie!
21 Apr 2022
Ivan S.

California
This works perfectly! House under control!
I bought a house in Southern California and there were just a lot literally of spiders that went out of control multiplying. Ants were around too and some cockroaches. I hired a pest control company it helped solved the issue but the price was just putting a big dent on my pocket every time they come for treatment. I saw this product and decided to try it. I have been using it for a year and I love the effectiveness of the product. It does not break the bank very reasonable cost that gives me peace of mind year round. The product shipping is automated that keeps me from maintaining a pest free house even on the outside perimeter of the house. I certainly recommend this to everyone out there. I have used other commercial products but didn't really solve the issue except for this one. Go for it and you won't regret it. I'm a happy customer. Product is very easy to spray and instructions are clearly written.
18 Apr 2022
Kelsey F.

Utah
Professional DIY
6 months and 2 treatments in, our home is surprisingly bug free! And I'm confident it's because of the professional grade products. I used to pay an independent bug pro, and I thought I was getting a deal at $50 per application. But now with the Pestie yearly subscription around $30 per application, doing it myself can't be beat, I'm sold!!! Can't wait to keep telling my friends and neighbors.
We are so happy we are able to save you money and keep your home bug-free! Thank you for being a Pestie customer
15 Apr 2022
Heather L.

Illinois
So far so good
The instructions are very simple to follow. It was easy to mix up the solution, and the sprayer worked perfectly. I had plenty in my bag to do around the perimeter of my home twice and some spots inside the house. There was no overpowering smell or lingering stench, which I was very happy about because I have COPD. It dried very quickly which also made me happy because then I didn't have to worry about my cats. And the best thing of all within the next day or two I saw less and less ants and I haven't seen any for days now. My worry was that with all the rain we were getting it would wash everything away but clearly it didn't because there are no ants in my house, no stink bugs in my house, no bugs at all that I can see. Not even spiders. I have tried everything over the years. Even a commercial bug spray which really did nothing. I've tried all the all natural things that I could and none of them worked. So I can say thus far I'm very pleased with the results. Pestie is my new bestie. ️
Thank you for leaving us a review, Heather! We are so happy you are bug-free!
20 Mar 2022
katie m.

Washington
I want to kiss whoever created this!
I'm not kidding guys.... I have had exterminators come out to my house, I have tried every product available at the store. Nothing got rid of the little ants we had EVERYWHERE. Bathroom buddies, snack buddies, you name it. When I first used the Pestie spray I noticed a huge difference right off the bat. My husband mentioned the difference too but before he could finish the sentence i hushed him up. We couldn't jinx it. This went on for dayssss... we walked on egg shells to NOT mention the lack of ants. These ants have been around for years. I was pretty close to naming them all since we were apparently just going to be room mates. But at last we found something that finally got rid of them. (Rest in peace Fred, Billy, Sue, Mandy and your 1000000000x siblings) it's been a couple months past and things are SO much better. I very rarely see an ant now.
01 Mar 2022
Alejandro R.

Hawaii
This product really is a low cost DIY pest control
3 weeks in and I'm very satisfied with Pestie. Like many others, I was very unsure and a bit worried since Hawaii is a lush tropical island and prone to many bugs. But so far, it has been a touchdown!!
The bugs in Hawaii are no joke! The centipede in your photo is something of nightmares. We are so happy your home is bug-free!
09 Feb 2022
Savannah A.

Arizona
Wow!
My husband and I were previously using a pest control company that not only was super expensive, but lacked in customer service as well. It was a no brainer to try Pestie! Very quick and easy to apply and their customer service is top notch. Just wish I didn't put up with that pest control company for as long as we did.
Thank you for making the swtich from traditional pest control to Pestie ❤️. Not only do we stand by our bug-free guanatee, but we make sure every customer is taken care of! As you know, if you ever have questions, don't hesitate to reach out!
08 Feb 2022
Tue Y.

California
Works
The products works. Ditch the traditional pest control company and save your hard earn money. Recently bought a home and we notice a lot of spiders and bugs. Used bugs sprays from local stores and didn't do the trick. Looks online for a pest control company and saw Pestie. Read the positive reviews and gave it a try. This is second round of Pestie going on to the 3 round. First round showed great results. Product is said to be safe indoors if use as directed. Did end up using it indoor as well. Again great result.
Thank you for giving us a shot Tue! We are so happy you are bug-free in your home!
08 Feb 2022
Marie L.

Florida
Magic Bug Juice!!!
I was hesitant to try but so glad I did.... I love the hassle free auto delivery went its time to apply again. Theres no smell like other insect killers and the auto sprayer is a big bonus since I have issues with my hands. After the 1st treatment the sugar ants we had been batteling for over 5 yrs here in Florida were GONE. I couldn't believe we finally found something that works. We started to use this for our rental and saved our selves hundreds a year. We are more than pleased with this product and will never switch. Thank goodness for the FB marketplace ad on my news feed or we would have never discovered this best kept secret
Thank you for being a customer Marie! It's music to our ears that you are saving money and are bug-free .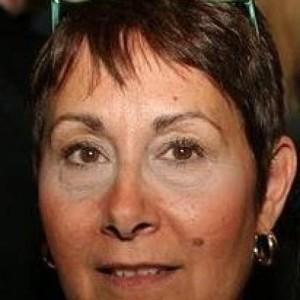 ZS
07 Feb 2022
Zipporah S.

Florida
So easy to DIY
I am not a DIY type. I'm a 68 year old woman who'd normally pay someone to do just about everything in my household, but Pestie is so d@mn easy to do at a fraction of what I was paying before that I can't imagine ever going back to paying (and paying, and paying) for pest control services from an outside company again.
We are so happy we were able to make DIY pest control so easy for you! Thank you for choosing Pestie and leaving us a review .
15 Dec 2021
Sierra F.

California
Haven't seen a spider since using Pestie
I live in a pretty old house and lots of insects have a way of finding their way inside. I don't love it but I put up with it for a long time. The last straw for me was waking up SEVERAL times in one week to spiders crawling over my arms as I slept. Big ones. Hairy ones. I wouldn't say I'm scared of spiders but I certainly don't want them crawling over me in the night. Enter Pestie! I used one application and haven't seen a single spider since. I am quite literally resting easier these days.
We are so happy you are sleeping through the night worry (and spider-free)! Thanks for leaving us a review Sierra!
25 Oct 2021
Ray F.

North Carolina
I'm a believer!
I was sold based off reviews. At first I had thoughts about "maybe they are just getting free stuff" this is NOT the case. This product is HANDS DOWN AMAZING. No scams no gimmicks. Customer service alone is the best I've ever encountered with ANY company. Guys… there's dead bugs everywhere lol it's amazing. My wife is happy therefore my life is happy. If you're on the fence, which you are because you're reading this, I'm pushing you. Bam. Pushed. It's worth every penny. Pestie is my new bestie!
❤️ this review made our day Ray! Thank you for taking the time to leave it. We are so happy you are loving the product and had a great experience with our customer care team.
14 Oct 2021
Sarah P.

Nebraska
This is really insane!.
I was blown away. I thought it would work, but I never expected this. The day after I hosed the entire house, it was like a hush fell. I went down into the basement and there were dead cockroaches everywhere. It looked like the scene from Lion King, the elephant graveyard, except with cockroaches. I literally had to vacuum. I've not seen a single fruit fly, ant, cockroach or spider since I sprayed. I didnt know it was going to be this serious. I'm extremely thankful. I have kids. This was a blessing.
14 Oct 2021
Daniel O.

North Carolina
Finally!
Living in the mountains of North Carolina is wonderful until fall arrives with the influx of annoying spiders. Imagine every morning as you walk out your door you are met with numerous webs which go in your hair your mouth and eyes. Everywhere! They are relentless. I've tried DIY products from the usual stores with nothing but failure. I basically had given up and just used my 10 foot long spider sweeper each and every day. One month ago I went to the internet and decided to give Pestie a try. Wow! Our spiders are not just gone they are dead. The only work I have left is to blow them off my deck with a leaf blower a few times a week. This fall will be a nice relief as we can now watch the colors change without the prolific wolf spider.
20 Sep 2021
Sony H.

New York
The best purchase I've made all year
Pestie is a great solution to an annoying problem! I could have paid a well-known pest control company $400 to rid my yard from insects this Summer or subscribe to Pestie....a total no-brainer. Pestie is effective, easy to use and my new go-to product for pest control.