Customer Reviews
Write a Review
Ask a Question
15 Dec 2021
Sierra F.

California
Haven't seen a spider since using Pestie
I live in a pretty old house and lots of insects have a way of finding their way inside. I don't love it but I put up with it for a long time. The last straw for me was waking up SEVERAL times in one week to spiders crawling over my arms as I slept. Big ones. Hairy ones. I wouldn't say I'm scared of spiders but I certainly don't want them crawling over me in the night. Enter Pestie! I used one application and haven't seen a single spider since. I am quite literally resting easier these days.
We are so happy you are sleeping through the night worry (and spider-free)! Thanks for leaving us a review Sierra!
25 Oct 2021
Ray F.

North Carolina
I'm a believer!
I was sold based off reviews. At first I had thoughts about "maybe they are just getting free stuff" this is NOT the case. This product is HANDS DOWN AMAZING. No scams no gimmicks. Customer service alone is the best I've ever encountered with ANY company. Guys… there's dead bugs everywhere lol it's amazing. My wife is happy therefore my life is happy. If you're on the fence, which you are because you're reading this, I'm pushing you. Bam. Pushed. It's worth every penny. Pestie is my new bestie!
❤️ this review made our day Ray! Thank you for taking the time to leave it. We are so happy you are loving the product and had a great experience with our customer care team.
14 Oct 2021
Sarah P.

Nebraska
This is really insane!.
I was blown away. I thought it would work, but I never expected this. The day after I hosed the entire house, it was like a hush fell. I went down into the basement and there were dead cockroaches everywhere. It looked like the scene from Lion King, the elephant graveyard, except with cockroaches. I literally had to vacuum. I've not seen a single fruit fly, ant, cockroach or spider since I sprayed. I didnt know it was going to be this serious. I'm extremely thankful. I have kids. This was a blessing.
14 Oct 2021
Daniel O.

North Carolina
Finally!
Living in the mountains of North Carolina is wonderful until fall arrives with the influx of annoying spiders. Imagine every morning as you walk out your door you are met with numerous webs which go in your hair your mouth and eyes. Everywhere! They are relentless. I've tried DIY products from the usual stores with nothing but failure. I basically had given up and just used my 10 foot long spider sweeper each and every day. One month ago I went to the internet and decided to give Pestie a try. Wow! Our spiders are not just gone they are dead. The only work I have left is to blow them off my deck with a leaf blower a few times a week. This fall will be a nice relief as we can now watch the colors change without the prolific wolf spider.
20 Sep 2021
Sony H.

New York
The best purchase I've made all year
Pestie is a great solution to an annoying problem! I could have paid a well-known pest control company $400 to rid my yard from insects this Summer or subscribe to Pestie....a total no-brainer. Pestie is effective, easy to use and my new go-to product for pest control.
19 Sep 2021
Margaret D.

Alabama
One week post-application
Very happy with the results so far! Before going out to spray, my husband said, "you should have ordered two of these, it's not going to be enough." When he finished he came in and told me he had MORE than he needed to do the whole house, so he sprayed extra just to use it all! Within two days we were finding dead bugs all over the outside of our home. Glad they didn't make it inside! We ordered the year pack and are excited to see how it continues to work as the months go on.
02 Sep 2021
Nancy A.

California
WOW! I am so happy and BUG-Free
The ease of use of the product is amazing. From the simple directions to everything included you are really are your own exterminator once you open the box. The product allows you to be thorough and spray large areas evenly and densely. I used to buy citronella candles by the dozen. I was actually able to sit outside, under the redwoods, for the 1st time all summer. I am so pleased I came back and signed up for the yearly subscription. First time in years I've left our cabin from the weekend with no bites…YAY.
22 Aug 2021
Miguel S.

Georgia
Very Effective
So last year, we found a scorpion in my son's room. Then we got tree roaches in the house. My wife threatened to make hotel reservations, so I got to work. I researched a few pest control firms in the area, and then I found Pestie. This stuff works!!! I will see dead or dying insects within a day. The treatment is sufficient for the acre of land we have, and my wife hasn't called the hotel. Win/Win!
Wow , the results never cease to amaze us! We are so happy your home is bug-free and your wife hasn't made any hotel reservations. Thank you for being a Pestie customer and taking the time to leave us a video review!
22 Aug 2021
Tallis K.

Alabama
1/4 the cost of the big guys
Great so far with the first 2 applications, takes maybe 15-20 minutes to protect my entire house, shed, and garage. Within 2 days my bug problem was gone permanently, I had to sweep the dead bugs off my patio. Never had to do that before when I was paying the big box guys to come and spray.
We love that you are seeing lasting results! We would apologize for creating such a mess of dead bugs, but at Pestie, we think this is cause to celebrate, and it sounds like they have not returned . Thanks for leaving us a review Tallis!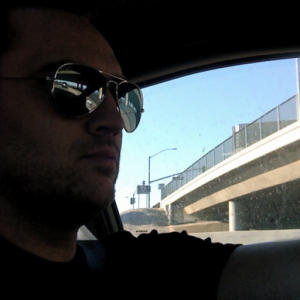 NH
22 Aug 2021
Nick H.

California
Amazing
I am genuinely shocked at how effective Pestie has been. Followed the directions and it's like there has been a force field erected around our house. Amazing.
We love this description Nick! Thanks for being a Pestie customer and letting us know it's working for you!
12 Aug 2021
Justin Y.

Texas
Great Customer Service
We were surprised at the amazing savings offered by Pestie. Nearly 80% savings over what our local pest control company charges. In doing research, the exact same insecticides were being used. SCORE!! Not to mention the customer service is top notch- email requests have responses within a few hours. The Amazon of pest control!
11 Aug 2021
Sydney A.

California
Quick and Effective!
I did not want to pay the outrageous prices of hiring a Pest Control company. With Pestie, I feel that I received the same service, but for a fraction of the price! The directions were clear and the application took about 30 minutes. I was able to spray around my entire house about 1.5 times. The next morning, I was happy to find dozens of dead bugs near the spray line, which is instant payoff! After one month, I am still finding dead bugs outside! One additional tip I recommend is first clearing the areas to be sprayed from debris, to make sure the solution gets into all corners.
14 Jul 2021
Cody S.

South Carolina
SAW A DEAD BUG. I'M NOW A BELIEVER
Overall experience was amazing! I was kinda skeptical because I've never done something like this. I've always had someone come out and do it. It was very easy to use and I had a enough to go around my property 4 times! It works because I saw a dead roach in the garage :)
Thanks for giving Pestie a chance! We are so happy you found the application easy and effective! Thanks for leaving us a review!
12 Jul 2021
Zulmarie O.

North Carolina
Love it
The only one that work. Don't bother buying anything else. This pestie people really know what their doing. That's it.
You are making us blush over here . Thank you for leaving us a review, we are happy you are bug-free!
06 Jul 2021
Alicia T.

Louisiana
Heck yes!!!
I rarely leave reviews unless I'm super impressed. But had to here because this stuff is LEGIT. I'm doing this homeownership by myself on an 1897 Victorian. It gets pricey! ....but I knew I NEEDED pest control when I saw carpenter ants and needed something to protect my investment. I got some quotes from pest control companies and was not ready to spend hundreds of dollars as quoted... and I definitely did not want to be stuck in a contract. Pestie later popped up in a FB ad and I clicked not expecting to be impressed. As I read the ad I thought "no way it's this affordable AND works". So I read reviews and researched a bit first to make sure others thought it worked and to make sure the company was legit (...I hate wasting money!). I was sold after, so I went for it. Shipping was quick. Packaging was nice and instructions were super easy. There was also enough product for my 3300 square foot home. I have not seen ONE carpenter ant since spraying. If I'm lyin, I'm dyin. All I've seen are dead bugs. Super stoked about this product and have already told friends and family about it.Thank you so much Pestie!!!!
thanks for leaving us a review, the whole is Pestie crew smiling over here.
26 Jun 2021
Grace L.

Colorado
Pestle is Bestie
Fast, easy to mix and use, and fun to apply. Can't complain about the price either. Only 25% of what I paid for a service to do it.
Thanks for leaving us a review Grace. We always love hearing how much $$$ we save our customers! So glad we can help make your home bug-free and save you some $.
12 Jun 2021
Erika C.

Washington
So far so good!
We used our first pestie kit recently. We have occasional sugar ant outbreaks inside the house and had just started to have one again. They were gone by the next morning after applying pestie around the outside of the house, and haven't been back since. I am saving about $700/year compared to my previous pest service, and even more if figuring in all the times I left work early or took a long lunch to run home and put my dogs away when the pest company was coming.
We are so happy we are able to save you so much and make your home bug-free!
08 Jun 2021
Katy K.

Washington
All Bugs Gone After One Day
I live in a new construction house close to the ocean. The amount of bugs we found in our house daily was astounding. We haven't found even one bug since using pestie....and application was so quick!
30 May 2021
Rafi S.

Florida
Great product
I hired a reputable company to spray without any success. They came to respray and still had issues with fleas. I decided to give pestie a shot and I no longer have issues with fleas.
24 May 2021
Christa G.

Amherst, Massachusetts
Far more effective than anything else
Having lived in a small rental townhouse/apartment neighborhood for the last 5 years they've had only ONE good company come out. And that was the first year. After that, the cheaper company that comes out never ends up coming out because conveniently it's always scheduled for a rainy day. But when they did come out finally maybe twice.. It didn't do anything. It was ONLY for a few specific insects not even for the major pests that posed a threat in some way. And even with what they claimed to have sprayed for... wore off within a month. It was pointless. I myself have experimented with plenty of Over the counter options from hardware & housing project type stores. Even ordered online a few diff brands. And I ALWAYS ALWAYS ALWAYS do my research extensively before deciding to purchase. But every product I bought NEVER seemed to work very well AT ALL! Or for very long! No matter what! They were so expensive & not even worth it. I finally found Pestie & I COULDNT HAVE BEEN MORE IMPRESSED just the first night after spraying!! So to backtrack a little. Last summer I was TAUNTED by gigantic plum sized brown spiders!!! & Then many other spiders as well would just suddenly appear on my back porch & front porch & they always found their way inside. & I say taunted by those brown spiders because no lie, I was chased off my back porch (15-20ft long porch) by these darn things... & THEY WERE FAST!!! It was as if they were hiding & waiting for me on purpose lol. I had a "spare" spray bottle of bug & spider killer that worked on EVERY OTHER spider & bug..but when I'd see these brown spiders suddenly come out of hiding to start chasing me, I'd grab that bottle & start spraying hysterically every move it made as I'm walking fast BACKWARDS... Nearly fell off my porch down the stairs even a couple times... but every spray hit those suckers hard each time & they didn't even slow down!!!!! I used at least 1/4 of the bottle each spider & they'd only slow down just as I hit the stairs & went down 3-4 steps still spraying them. Even then they wouldn't actually die. I had to use all sorts of other kitchen cleaning sprays to help along in that aspect . That was the end of that!! I found Pestie & this year I sprayed RIGHT AWAY!! Right after I saw the FIRST brown spider on my back porch in the beginning of March on a cool night too I mean 30 - 40 °, the next day I sprayed the outside of my porch, the outside of the doors windows any crevices or holes or openings anything could possibly THINK of exploring... I even did EACH STAIR the outer edges on both porches. And then did a barrier in my yard & even sprayed down the hill where all the bugs migrate up from flying insects and everything. I had A LOT left over so I even went around & did it a 2nd & 3rd time just Incase I missed any spots. That night I was in AWE!!!! There were NO FLYING INSECTS AT ALL!!!! Well in my area of course lol. I didn't spray the whole 3 family building lol. I made my barrier lol. Haven't seen a spider at all until a week ago and it's about time to re spray anyways.. Because it's every so many months. But not only did it stop the spiders & other creepy crawlies. But it stopped the flying insects from coming into my "zone" as well. The ground wasps musta been soo mad at me lol. Cuz I def sprayed over their enter & exit holes lol. The bees could no longer make nests around my doorways and windows. & the best part.... NO MOSQUITOS!!!! NO GNATS!!! & NO TICKS!!!!! I was SUPER IMPRESSED!!!! I did miss a few spots I didn't notice the first 3 rounds I made with that one application package. & so within a week I saw the bees & wasps flying around. So I contacted Pestie & they sent me another application at no cost to help re-do the areas I hadn't noticed or realized the first time. Their products are amazing & customer service is EVEN BETTER!!! Best product ever!!!! Highly recommend. Especially to Landlords who have tenants complain of bugs. Lol. This is the most effective bug/pest repellent spray & for the price... YOU CANT GO WRONG!!! I've told everyone about this stuff. I just hope they don't increase their prices because of the attn they're now getting. Because then that would be a deal breaker for MANY people. Def recommend Pestie! 100%